BUDGET
Using the slider below, find the vehicle that fits your budget
Looking to service your vehicle?
Models
Convertible

hatchback

SUV

wagon
Welcome to Towne MINI! Towne has been a family owned and operated establishment in Western New York since our doors first opened in 1969. We pride ourselves on providing a POSITIVELY DIFFERENT approach to sales and customer service. At Towne, we deliver a no-pressure, low-key approach to sales that provides real savings and makes car buying easy.
We Love Our Towne!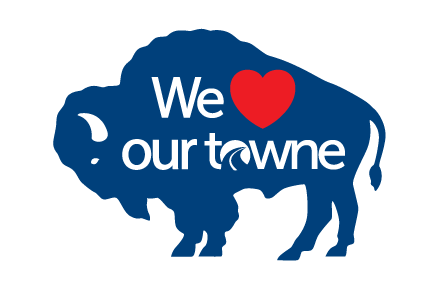 Our sales staff is extremely friendly and knowledgeable. They can answer almost all of your questions without having to run to a manager or play sales games. We provide all of our customers with everyday low prices and great savings opportunities.
In addition to sales, Towne MINI is also the best place to get your vehicle serviced. Our modern facilities are second to none, with a heated service drive through, comfortable waiting lounge, and free Wi-Fi and coffee. Customers are also able to take out loaner cars and use our service shuttles.
Being a family business means a lot to us here, and having family members and many long-term employees creates an atmosphere that customers appreciate. They see faces they know and feel welcomed by their friends at Towne.
At Towne MINI, we put the customer's needs first. We treat all customers like friends and make it easy for them to do business with us. Whether you're researching a new or used vehicle, considering having Towne service your car, need parts and/or accessories, or even if you have a simple question, we are here for you.
Please feel free to call or email us with any and all inquiries you may have and we will be happy to answer them. Give us a call at 716-504-MINI or contact us by email us here. We look forward to hearing from you today!
Mon

9:00 AM - 8:00 PM

Tues

9:00 AM - 8:00 PM

Wed

9:00 AM - 6:00 PM

Thurs

9:00 AM - 8:00 PM

Fri

9:00 AM - 6:00 PM

Sat

9:00 AM - 5:00 PM

Sun

Closed
Mon

7:30 AM - 5:00 PM

Tues

7:30 AM - 8:00 PM

Wed

7:30 AM - 5:00 PM

Thurs

7:30 AM - 5:00 PM

Fri

7:30 AM - 5:00 PM

Sat

8:00 AM - 12:00 PM

Sun

Closed
Mon

8:00 AM - 5:00 PM

Tues

8:00 AM - 8:00 PM

Wed

8:00 AM - 5:00 PM

Thurs

8:00 AM - 5:00 PM

Fri

8:00 AM - 5:00 PM

Sat

8:00 AM - 12:00 PM

Sun

Closed